About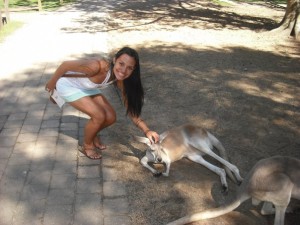 Tell me about yourself!
Hi my name is Danielle. I'm a travel blogger and qualified communications professional (B.A Public Relations & International Business) based in Australia.
My love of travel began early with many memorable family road trips around Australia. However, it wasn't until my first overseas trip at 17 to the UK and Europe that I would be permanently infected by the travel bug.
As a result, I would spend the next decade – working, saving, travelling and repeating. A vicious but exhilarating cycle which has seen me visit over 16 countries and counting.
It was in 2012 when my site Stuff It…Go Travelling was born – an outlet to share my travel experiences, knowledge, tips and top destinations to those wanting to escape the rat race. Regardless if it's just for a weekend or a year, this site aims to provide information that will inspire and help you plan out your journey.
Currently Stuff It…Go Travelling reaches over 1,975+ social followers and has a growing community of readers predominately aged between 18-35 years.
Thank you for stopping by and I hope my site inspires you to escape the rat race and to discover new horizons, cultures and travel experiences.
I believe St. Augustine said it best with: "The world is a book and those who do not travel read only one page."
Also feel free to follow me on Twitter, view my photos on Instagram, become a fan on Facebook or send me an email.
Do you want to work with or promote your travel business on Stuff It…Go Travelling? Visit here to find out more.