One of the most stunning suburbs I've come across on my travels around Sydney is Balmain. Located on the foreshore of Sydney's harbour, Balmain is a chic and colourful neighborhood full of charm. Its million dollar views alone will leave you breathless.
The moment I arrived on Darling Street, Balmain's main thoroughfare I was bedazzled by the number of boutique shops, galleries, eateries, coffee shops and bars/pubs at my fingertips. Packed with locals and tourists – it's a perfect destination to grab a bite to eat and relax and unwind. What makes Balmain pretty unique is it has a strong sense of community – something rarely found in inner Sydney.
Be warned the price doesn't come cheap to be a part of this inner-city dream (trust me I've checked multiple times), and being 6km from the CBD with Sydney Harbour as your backyard pretty much explains why. For those who call Balmain home I envy you, you're living in one of the most beautiful suburbs in Australia and maybe the world.
So if a visit to Sydney is on the cards then Balmain should definitely be on your itinerary. Recently I explored this suburb and now I sort of wish I didn't as I'm constantly daydreaming of going back.
Here are three cool things I got up to while in Balmain:
11am: Brunch is a staple activity for Sydney-siders and I decided to head to a funky little café called Thyme & Basil. It has a two-story outdoor deck seating area that overlooks Darling Street and is a lovely spot to soak up the sun and suburb vibes. Serving up fresh juices, aromatic coffee and hearty breakfast and lunch options, I couldn't pass up the big breakfast and I wasn't disappointed. Simply delicious!
1pm: Who can resist an indulgent visit to the master of macaroons, Adriano Zumbo. With a petite shabby-chic store on Darling Street – his Balmain patisserie features freshly baked tarts, brownies, artisan breads, pastries and a colourful rainbow of macaroons. My favourite flavours were the butter popcorn and milkshake. You're sure to walk away on a macaroon high.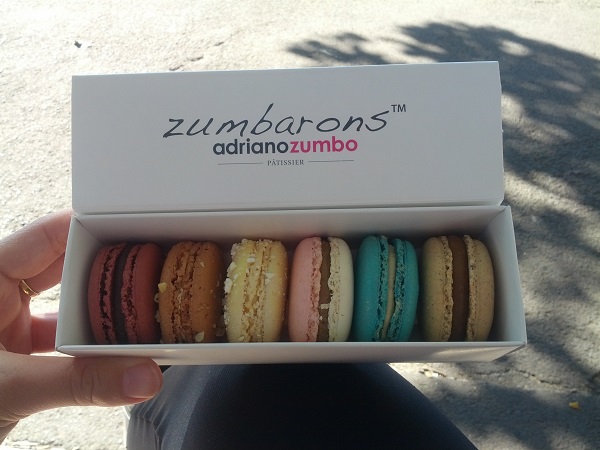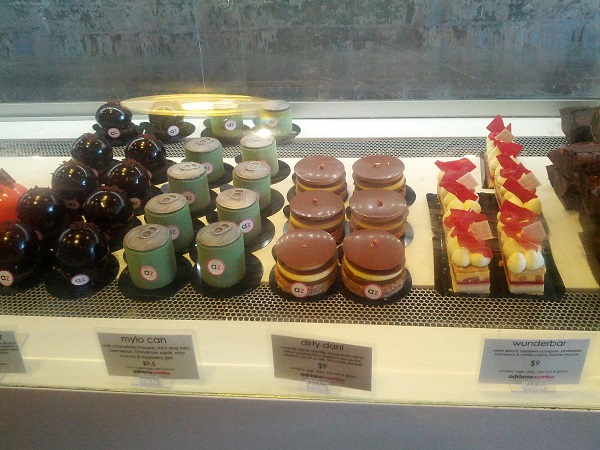 TIP: Gladstone Park is nearby and a good spot to laze about and enjoy your patisseries.
2pm: As there is no better way to explore Balmain then by foot, I made my way down Darling Street heading east towards the harbour bridge and ferry terminal. During this trek you can't help but gaze at the residential buildings. The closer you get to the foreshore the more spectacular they become. Once at the foreshore of Balmain East, the view is incredible. Straight a head is the iconic Sydney Harbour Bridge; on the right its Darling Harbour and Pyrmont and on the left is Goat Island. It's easily one of the best spots to go for a stroll, take some photos and you can even throw out a blanket and enjoy an afternoon picnic in the foreshore's Illoura Reserve area. There's even a basketball court nestled in this reserve if you feel like shooting some hoops with a stunning backdrop.
How to get there
Ferries run to Balmain from Darling Harbour and Circular Quay. Alternatively you can catch the 431, 433, 441 and 442 buses from the CBD.
This article also appeared on Travel Live Learn.
Have you visited Balmain? Let us know your thoughts?