Want a country escape with rolling hillside, roaring mountain views and kangaroos grazing in your backyard?
The Dairy @ Cavan in Kangaroo Valley served exactly this – a peaceful and romantic spot guaranteed to help you unwind and get back to nature.
Recently, I stayed at the Dairy @ Cavan, a stylish one bedroom and one bathroom cottage located in Barrengarry, a five-minute drive to Kangaroo Valley town centre.
As you can tell by its name, it has been built on an old dairy farm where you can still see the remnants of the farm's gates left behind.
So if you're looking for a romantic country getaway to relax and recharge, and is close to Sydney (only a two hour drive), then the Dairy @ Cavan is a good Kangaroo Valley farmstay option. Let me show you why:
Living area
Entering the property you can't help notice how open and rustic the decor and design is. There are wooden beams visible, tin roof-style sheets lining the walls and my favourite feature is the floor to ceiling sliding doors, providing panoramic countryside views of Kangaroo Valley.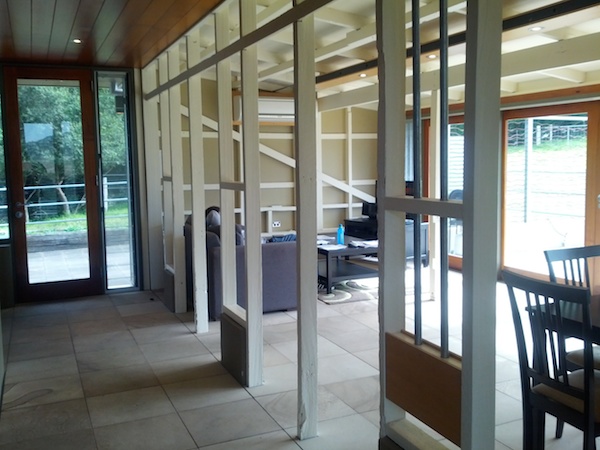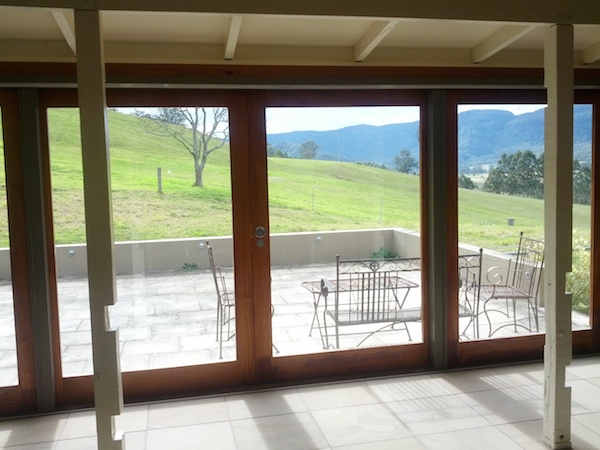 To take advantage of these breathtaking views there's a comfy lounge where you can't help grab a blanket, stretch out and read a book. Also there's a flat screen TV and DVD player if you want to curl up and watch a movie.
Another top feature is the fireplace – this was perfect during my winter weekend stay and it heated the entire property very quickly. They have firewood already chopped up outside to use.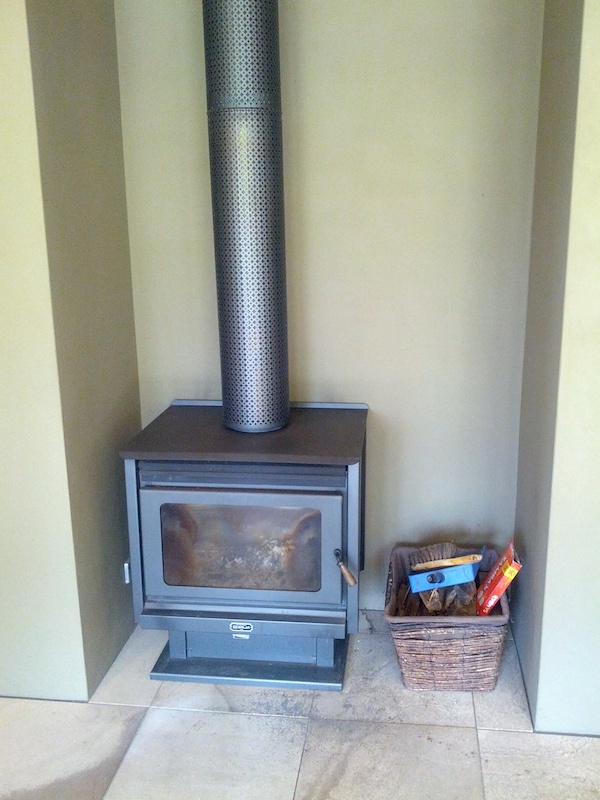 Also near the lounge room is a fully equipped kitchen with a cooking top, oven, large fridge freezer, toaster, kettle, cutlery and plates.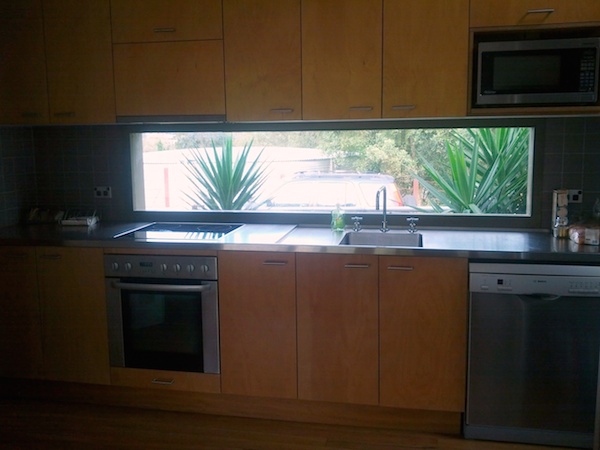 TIP: As Kangaroo Valley is quiet remote be sure to stock up on groceries before you make your way there. It will be cheaper and you won't have to drive 30-minutes out to Berry for a large supermarket.
Bedroom and bathroom
As you have the whole house to yourself, the bedroom is pretty standard. It's clean, modern and comfy featuring a large Queen size bed and plenty of blankets to keep you warm during Kangaroo Valley's winter nights. There's dim lighting in the room adding to the property's relaxed and romantic country feel.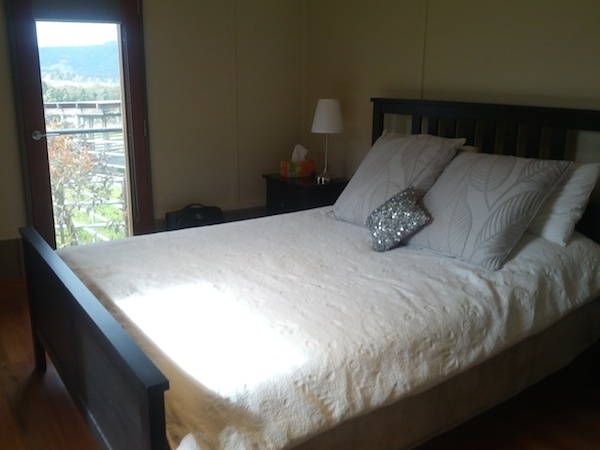 The bathroom is next door and it's huge with a modern design. It has a spa-bath, open shower, clean and good quality towels and all the usual amenities such as hairdryer and shampoo, conditioner and moisturizer.
As the property runs off a tank conserving water is encouraged – but I have to say it was pretty hard to resist enjoying long warm baths.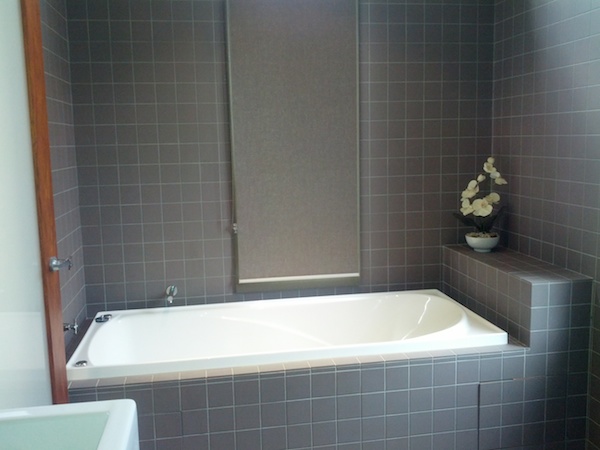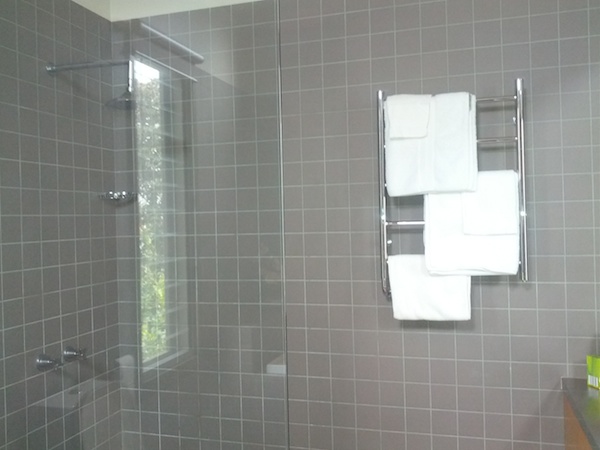 Outside area
This is one of the best spots of the property – it has a large concrete porch area to sit and enjoy the fresh air, hear the birds chirping, watch the wind rustle the trees and of course, see the kangaroos grazing in the mornings and afternoons. There's also a BBQ to throw a steak on during those sunny days.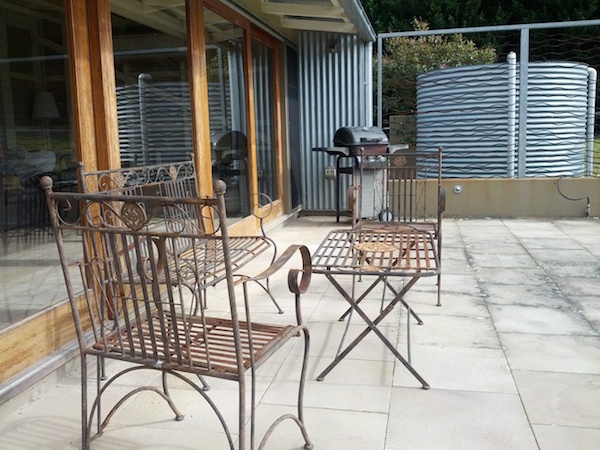 This area also has a table and chair set provided but it's made of steal and due to the weather (cold mist/rain) has rusted a bit. So siting outside more than an hour isn't the most comfortable experience – but it's still a lovely spot to sit and enjoy a glass of wine and some lunch.
If it had large lounge chairs and an umbrella to cover, it would have been simply perfect!
Also another cool feature outside is the property's old diary farm gates still present – it adds a nice authentic and historical touch to it.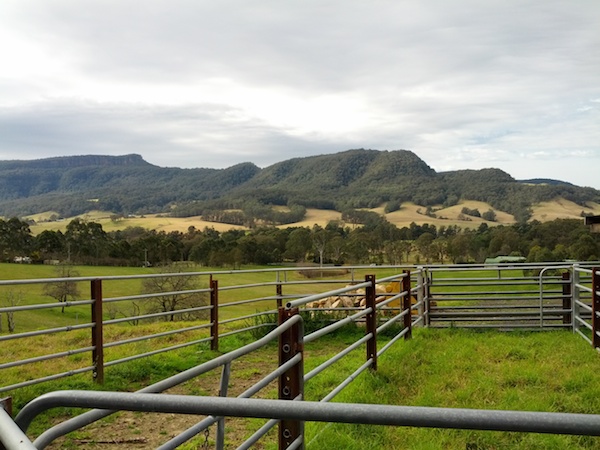 What's the verdict?
Overall my stay at The Dairy @ Cavan in Kangraoo Valley was a wonderful, romantic and peaceful experience, I highly recommend it.
It is most ideal for those romantic and relaxing couple getaways.
Cost: From $220 per night (deals often include book 2-nights get a 3rd for FREE)
Address: 30 Cavan Road, Barrengarry, NSW, Australia
Amenities: BBQ, fireplace, spa-bath, full kitchen, laundry, private porch and TV/DVD player
Rating: 4.7 out of 5
Tel: 02 4465 1300
For more information visit Kangaroo Valley Getaways.
*My stay at The Dairy @ Cavan was self-funded and all opinions are my own.

Very Good
The Dairy @ Cavan in Kangraoo Valley is a wonderful and peaceful one bedroom/one bathroom cottage. An ideal place for that romantic couple getaway.