Are you frustrated with your luggage constantly being a mess when travelling? I know I was, and it got to the point that I couldn't take it anymore – those cheap ziplock plastic bags would just not do.
So after researching online I finally got myself a travel-packing accessory called a Pack It Cube Specter Set
by Eagle Creek, and to be honest, I couldn't be happier.
It's simply designed, easy-to-use, lightweight and durable coming in three different sizes – quarter cube (20cm x 12cm), half cube (28cm x 18cm) and full cube (35cm x 26cm).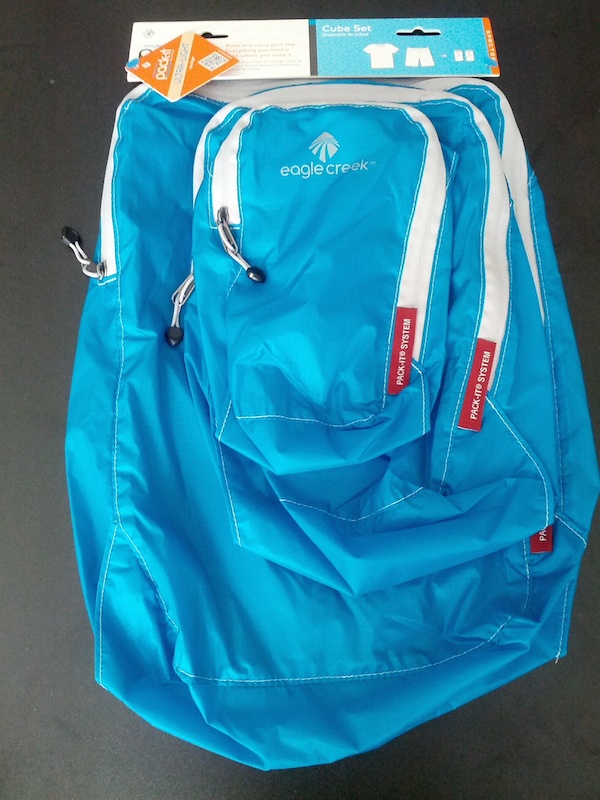 They've helped me organise and separate my items such as toiletries, undergarments, socks, shoes, electric cables and dirty clothes. They come in six colours/designs – mine pictured is the 'Ocean Blue' but you can get them in pink, orange, green and white. Not only have I used them on my domestic and international travels, but also during my normal daily activities such as visiting the gym (handy to pack a towel, change of clothes and toiletries).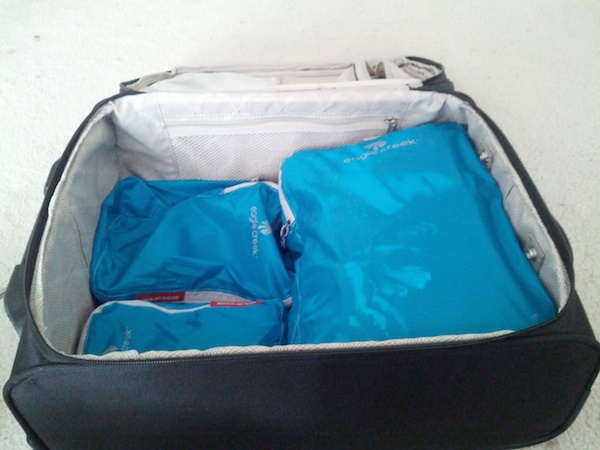 Also gone are those frustrating days when I'm in rush and discover that the inside of my suitcase is turned upside-down, and I can't find a single pair of socks or underwear to save my life.
Hence my excitement when I discovered packing cubes by Eagle Creek could help me sort my items easily, and therefore keep such frustrating situations to a minimum.
Here is my video review of how to use the Eagle Creek Pack It Cube Specter Set
 and what its features are:
Fast facts about the Eagle Creek Pack It Cube Specter Set
:
It's good at separating, compressing and fitting more items into my luggage
It's ideal for t-shirts, pants, gym clothes, undergarments and socks, toiletries and electrical cables
It's ultra-light, super durable, water resistant and is made from silnylon ripstop
It has a quick-grab handle on each cube bag
It weighs less than 2.2 oz (combined total)
It's priced at $38 (USD)/ $54.99 (AUD) and comes with a lifetime warranty
To find out more information or to purchase your own pack-it cube set click here: Eagle Creek Pack It Cube Specter Set
.
How do I rate the Pack It Cube Specter Set by Eagle Creek?
My overall rating taking into account the price, quality and packing features is a 4 out of 5.
What travel-packing accessory do you swear by and can't travel without?
**This review has not been sponsored and is my own personal opinion.
Good
Packing accessory that is super-durable, light-weight, comes in three different sizes and has a lifetime warranty.