If you don't already know, Pokemon Go has taken the world by storm. The augmented-reality game in which players roam the real world to hunt and capture digital creatures has become a social phenomenon.
In it's first week of release it had at least 15 million downloads, Nintendo stocks jumped 121 per cent and engagement rates went throw the roof, illustrated by the hoards of people congregating at popular 'lure' spots in search of Pokemon.
Ok, I have to admit I'm one of those Pokemon enthusiasts, roaming about at odd hours in search of Pokemon.
So if you're in the same boat and visiting my hometown, Brisbane, here are my top spots to catch a Pokemon:
Go Bonkers in Bulimba
Regardless if you're on a Pokemon hunt or not, Bulimba, located in east Brisbane is a must-visit destination in its own right. It is my favourite suburb in the 'River City', with its charming village and family-friendly vibe. Bulimba is also full of hip bars, barbershops, delectable restaurants/cafes, hole in the wall coffee and gelato shops and features wide green park spaces.
Being located on the river, Bulimba is also directly across from Teneriffe so you can easily jump on the CityCat's Cross-River ferry service to access the suburb.
Originally a farming district from the 1820s, Bulimba has evolved into a vibrant inner-city riverside suburb popular with families and revellers (young and old) seeking to soak up its boutique shops, restaurants/cafes and park spaces.
Plus, there are numerous PokeStops and Pokemon gyms lining its main thoroughfare, Oxford Street, such as Hepburn Mural (gym), Antlers, Bell Tower and Bulimba Cineplex. Also Pokemon lures are often set off around Bulimba Memorial Park and Bulimba Riverside Park.
Some of my recommended places in Bulimba to eat and drink during your Pokemon hunt include: Delizioso, Riverbend, Barcadia, Oxford Street Bakery and The Oxford Tap House.
Next stop: Jump on CityCat's Cross River ferry service to get from Bulimba to Teneriffe.
Teneriffe is rife with Pokemon
Located 2.5km northeast from Brisbane's CBD is Teneriffe, one of city's most charming suburbs. It was once a wool trading hub and the location of Australia's largest submarine base during World War II. Now Teneriffe is a trendy hangout, boasting an array of restaurants, bars, shops, and luxury residential apartments wrapping the river.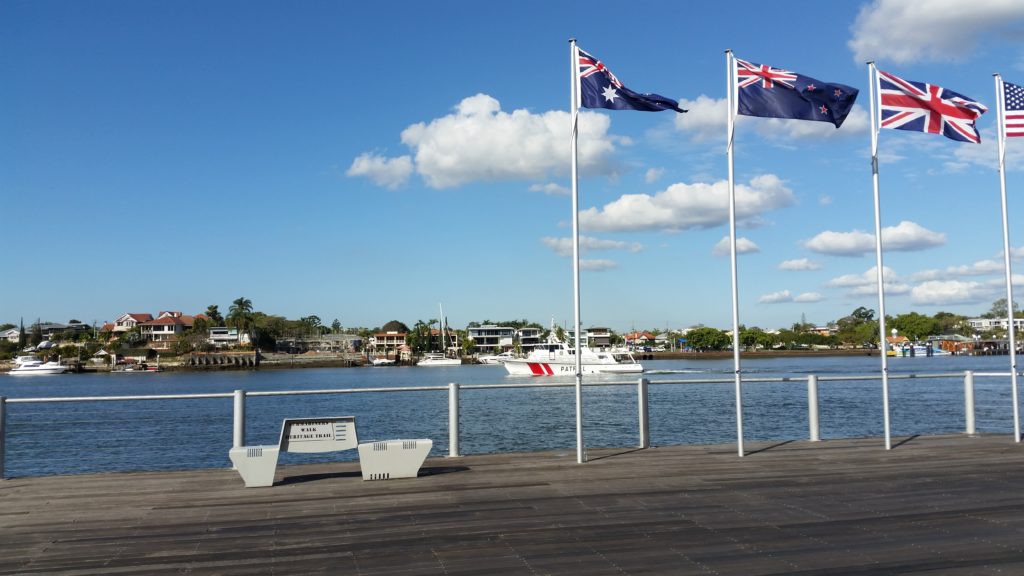 And, it is of course, a popular spot for Pokemon and PokeStops. There's a Pokemon gym at Teneriffe ferry terminal and multiple PokeStops lining the river such as Teneriffe Wharves Plaque and Gloria Ewe.
TIP: I recommend walking along the river to New Farm Park ferry terminal. From there you can jump back on the CityCat to go to the next spot.
While in Teneriffe some cool venues to stop by to get lunch or refreshments are: Brisbane Powerhouse's Watt Restaurant (outdoor alfresco dining), Bitter Suite (a craft beer pub) and End of The Road Coffee (riverside coffee shop).
Next stop: Once at New Farm Park jump on the UQ service ferry and get off at Riverside ferry terminal. From here you can walk to the City Botanic Gardens (10min, 750m walk).
Chasing Pokemon in City Botanic Gardens
What better place to chase and capture Pokemon than in the lush surroundings of Brisbane's Botanic Gardens. And, this is way it's on my list for a Pokemon hunt, so many beautiful nooks and crannies for those sneaky creatures to hide in. Plus there are a variety of attractions and activities to indulge in while there.
As Brisbane's oldest park, the City Botanic Gardens was originally planted by convicts in 1825 to supply food crops to the prison colony. Today, it boasts spectacular sculptures, ancient trees, rainforest glades, exotic plant species and ornamental ponds to see.
Some key PokeStops to visit are the Bamboo Grove, Jermmy Morrill and Brolgas sculptures, ornamental ponds, Weeping Fig Avenue and Walter Hill Fountain.
Also while exploring the City Botanic Gardens be sure to grab a bite to eat at the cute The Gardens Club cottage, or you can even book a picnic basket to enjoy in the gardens.
Next stop: Walk from the City Botanic Gardens over the Goodwill Bridge, through to South Bank (next stop).
Swipe through South Bank
Now this is the hottest spot in Brisbane for Pokemon. South Bank is where you'll go nuts and spend hours of your day/night searching for Pokemon as there are numerous sights, attractions, activities and restaurants and bars to lose yourself in.
As the main tourist attraction in Brisbane, it's no wonder South Bank tops my list for best place to catch a Pokemon.
It's known as a 'cultural and lifestyle destination' perched on the banks of the Brisbane River. South Bank features 17 hectares of lush parklands, contemporary eateries, spectacular riverfront views, a man-made beach.
When I mentioned 'hordes of people' congregating for Pokemon, be warned, South Bank is one of them. Just go on reddit, instagram or twitter and you'll see photos of hundreds of Pokemon hunters in South Bank.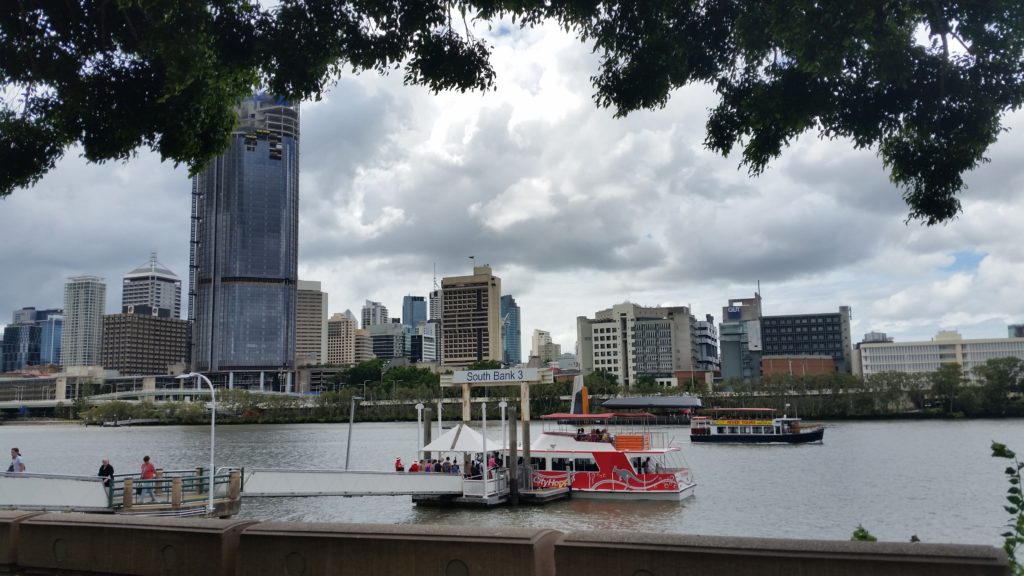 Some popular areas to nab a Pokemon in South Bank include: Stanley Street Plaza, The Arbour, The Clem Jones Promenade, The Courier-Mail Piazza, The Epicurious Garden and The Rainforest Walk.
Also if you're looking for a venue to eat/drink at in South Bank I recommend stopping at Olè Spanish Restaurant, The Yiros Shop or Harajuku Gyoza.
Have you been Pokemon hunting in Brisbane? Tell us your top spots to catch a Pokemon?