Even though Australia has been found to be the most expensive nation in the G20 economy, Aussies are still adamant to travel this year.
In a recent survey of 4,100+ people by lastminute.com.au, it showed that nearly 60 per cent of respondents aim to take a holiday or have a weekend away at least once this year, and travel was one thing they would never scrimp on or forgo.
There's much to be said about this finding as research from Harvard Business School discovered spending cash on new experiences such as travel gives people more happiness than if they were to simply buy new products.
And, it seems we're big on product/lifestyle sacrificing with lastminute.com.au spokesperson, Kate Norris saying "the research shows Aussies will do almost anything to travel including giving up trips to the gym and the latest gadgets."
"From ticking-off New York City or Paris, to spontaneous long weekends in the Hunter Valley or Byron Bay, Aussies have a huge appetite for travel at home and overseas," she added.
A surprising 41 per cent of Australians plan to take a domestic holiday at least once every three months in the year ahead, while 21 per cent plan a holiday abroad at least 'twice' in the next 12 months.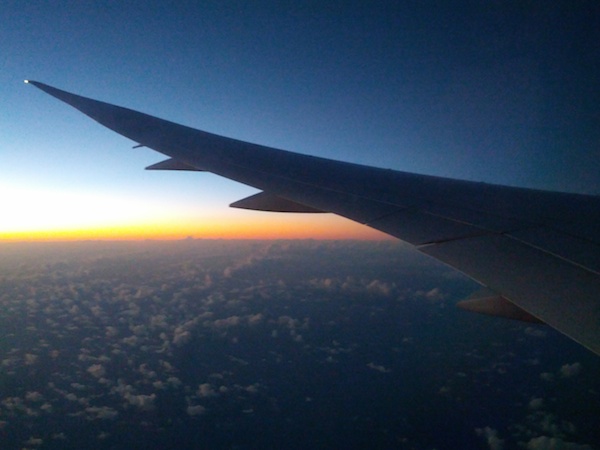 So if you're saving up for your next holiday experience like many here are five handy tips:
1. Follow the strength of Aussie dollar
With the Australian dollar down heading, overseas (if you're based in Australia) can be an expensive experience. Why not use this opportunity to explore and discover what makes Australia a must-see destination. From the Great Barrier Reef, Ayers Rock, Great Ocean Road, Barossa Valley and Margaret River there's no denying the possibilities are endless in the land down under. Otherwise if international is more your thing then seek out currency-favourable destinations.
2. Go last minute
Everyone loves the thrill of being spontaneous and this is also one of the best ways to save on a trip. Register for newsletters and watch the last minute deals that get released by airlines, accommodation providers and online agents.
3. Avoid weekend travel
It's known that travelling to/from a destination over the weekend will be more expensive due to demand, so consider scheduling your holidays to fly-out and fly-in mid-week to scoop up the cheapest price.
4. Avoid the crowds
Travelling during peak season is not only expensive but expect to be joined by hoards of other tourists. So do your yourself a favour and holiday over low season – it won't only save you money but it will save you from wanting to pull your hair out. You go on holiday to relax and recharge not to feel rushed and overwhelmed by crowds of people.
5. See what's free
Who doesn't love free stuff? Even more so when your travelling – therefore when researching your accommodation, be sure to see what's included eg. Wi-Fi, breakfast, airport transfers and bottle of wine upon arrival. This will make such a difference and adds a touch of luxury if on a budget.
Are you planning to travel this year? Tell us where you're heading?